"Arthritis And Joint Pain Breakthrough!"
How this Overlooked "Joint Pain Protein" is the REAL Cause of Your Misery…
…and the Secret to LASTING Relief Without Prescription Drugs

In Today's Free Presentation, You'll Learn...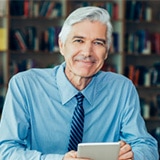 How a Columbia professor discovered the secret "off switch" for pain… Only to be IGNORED by Big Pharma.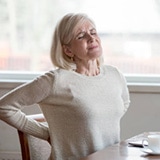 Why people over 50 NEVER get the relief they deserve… and the single most important discovery that KILLS pain for desperate seniors.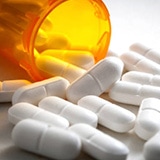 Why the "opioid crisis" is putting you at risk for an early death… and the SAFE alternative your doctor will never tell you about.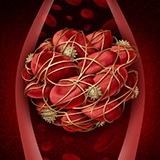 How a "sticky protein" keeps you in pain by STARVING your cells of vital oxygen.
References:
1 Pat Anson. Weird Mushroom Could Lead to New Painkillers. Pain News Network. April 23, 2015
2 Joseph Mercola, "Common Pain Relievers Are Causing Heart Attacks," May 24, 2017 www.mercola.com
3 T.H.AI-Khateeb, Y.Nusair. Effect of the proteolytic enzyme serrapeptase on swelling, pain and trismus after surgical extraction of mandibular third molars. International Journal of Oral and Maxillofacial Surgery, Volume 37, Issue 3, March 2008, Pages 264-268
4 Magnes GD. Proteolytic enzymes in oral surgery. J Am Dent Assoc. 1966 Jun;72(6):1420-5. PubMed PMID: 5326499
5 The Safety and Efficacy of an Enzyme Combination in Managin Knee Osteoarthritis Pai in Adults: A Randomized, Double-Blind, Placebo-Controlled Trial
6 Simona Bancos, Matthew P. Bernard, David J. Topham, and Richard P. Phipps. Ibuprofren and other widely used non-steroidal anti-inflammatory drugs inhibit antibody production in human cells. Cell Immunol. 2009; 258(1): 18-28.
7 Christine Gorman, Alice Park and Kristina Dell. Helah: The Fires Within. Time Magazine. Monday, Feb 23, 2004
8 John Beard, Herxheimer, Dr. Inderst, Kleine, Dr. Kunz, Jaeger, Prof. Seifert, Hector E. Solorzano del Rio, M.D., D.Sc, Ph.D, Prof. Wolf, Dr. Wrba. Systemic Enzyme Therapy. 1994.
9 Desser, Lucia, et al. "Oral therapy with proteolytic enzymes decreases excessive TGF-B levels in human blood. "Cancer chemotherapy and pharmacology 47.1 (2001): S10-S15.
10 Gonzalez NJ, Isaacs LL. Evaluation of pancreatic proteolytic enzyme treatment of adenocarcinoma of the pancreas, with nutrition and detoxification support. Nutr Cancer. 1999;33(2):117-24.
*These statements have not been evaluated by the Food and Drug Administration. This product is not intended to diagnose, treat, cure or prevent any disease. If you are pregnant, nursing, taking medication, or have a medical condition, consult your physician before using this product.