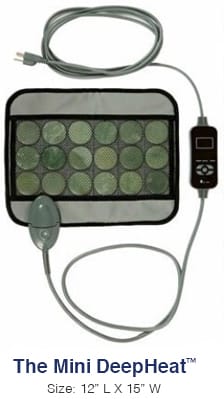 Send Me The Mini DeepHeat™ for Maximum Pain Relief!

YES! I want to experience 20 times more heat and healing than traditional heating pads. I understand far infrared rays from DeepHeat™penetrate up to 1.5 inches below the surface of my skin, whereas traditional heating pads warm just the top 1/10th of my inch of my skin.
Send me the space saving Small model. Unlike ordinary heating pads, our FIR heating pads have been designed specifically to minimize harmful electromagnetic fields as much as possible.