Arthritis and Joint Pain Breakthrough
1 Common
Protein

is Behind The Arthritis Flare-ups and Joint Pain Agony in Millions of Folks Just Like You…
…and The Answer Can Make You
Feel Young Again
You've been lied to. Not all types of protein help you build muscle or lose weight.
In fact, there's 1 specific protein that CAUSES joint pain and inflammation. Doctors are completely in the dark…
Your arthritis and joint pain may be the result of what pain researchers everywhere are now calling The Joint Pain Protein.
In my new book, Protein=PAIN, we'll show you how to eliminate the "Joint Pain Protein" and get lasting relief without prescription drugs.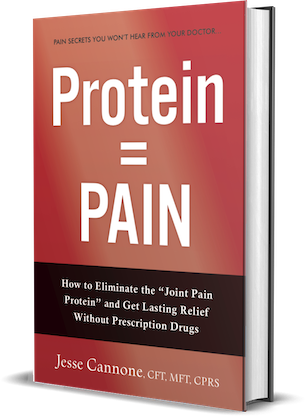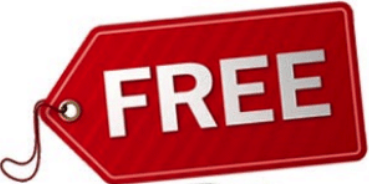 And right now you can claim your digital copy for FREE.
In its pages you'll discover:
The protein behind joint pain, inflammation, and several chronic health conditions

How to safely WIPE OUT this "Joint Pain Protein" once and for all without prescription drugs

One genius doctor's natural pain cure that provides FAST and LASTING relief.

How to start HEALING your achy joints and muscles in as little as 3 days!
Click the button below and enter your name and email. We'll deliver your FREE copy of Protein=PAIN straight to your inbox.
Let's get you started on the road to relief right now…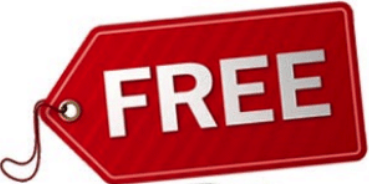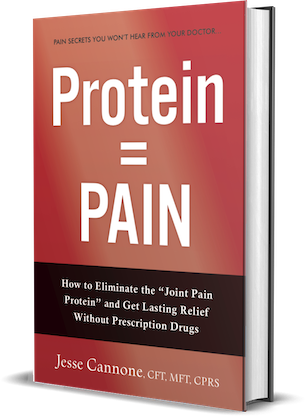 GET THIS FREE BOOK
Instantly download
The Complete Book
Right Now
100% FREE
FREE DOWNLOAD: Get Your Digital Copy of Protein=Pain Book INSTANTLY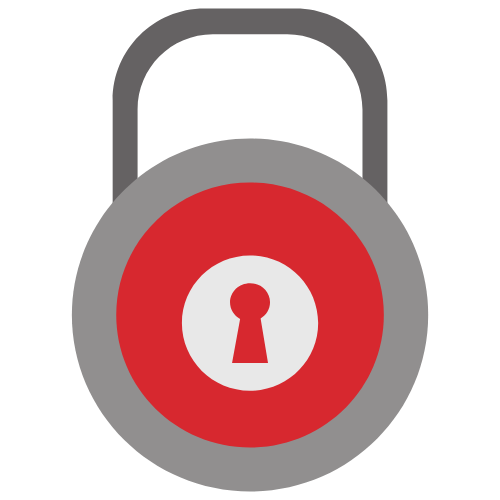 Your information is 100% secure
Get the PDF Book 100% FREE - Right Now
*These statements have not been evaluated by the Food and Drug Administration. This product is not intended to diagnose, treat, cure or prevent any disease. If you are pregnant, nursing, taking medication, or have a medical condition, consult your physician before using this product.